Whitehaven's approach for the determining the valuation of a security guard company employs ValGuard©, a unique proprietary diagnostic and valuation method which uses curated industry metrics to objectively identify and establish benchmarks for security guard owners to increase the profitability and market value of their businesses. 
The ValGuard© process provides tools to assess where their company fits in the overall dynamic of the market and identifies each of the areas of improvement needed to successfully advance to the next level in the Maturity Growth Curve.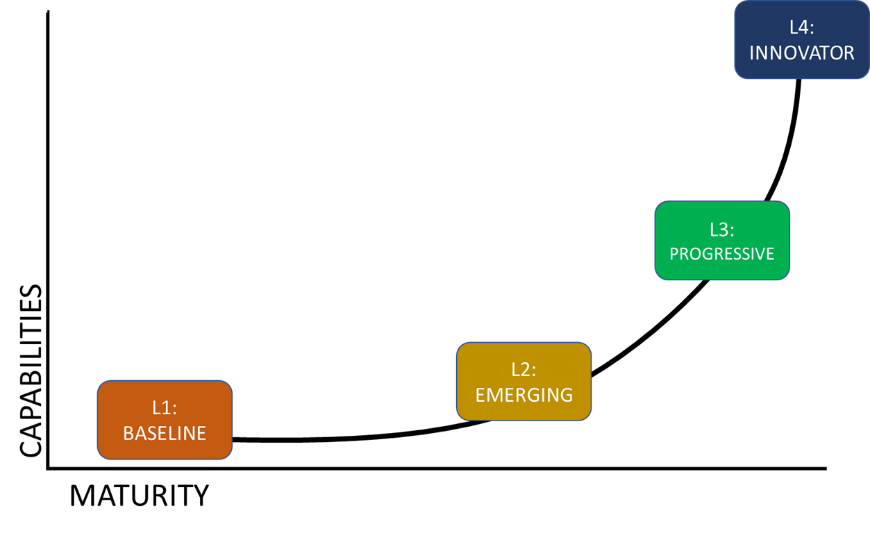 MATURITY
Process, People and Technology to help grow and scale the business beyond the competition.  Better alignment of operations to drive value and foster growth!
CAPABILITIES
The ability to drive value through breadth of services and products, the ability to streamline operations through technology, and ability to serve a larger portion of the market.
Using a point factor analysis (PFA), the ValGuard© process scores both quantitative and qualitative metrics with objective results to determine best options and needs for prioritizing key planning and investment decisions – and advancing further up the Maturity Growth Curve.