Whitehaven Advisors was created in 2017 to provide security service owners and operators with industry specialized consulting, advisory and M&A services for increasing the value of their businesses and their personal wealth over the life-cycle of their companies – especially at the point of exit/sale.
JACK GOLDSBOROUGH
Principal
An industry veteran and thought leader, Jack's unique vision and capabilities offer security owners key business insights, guidance and solutions for adopting the best blend of service and technology strategies for increasing market value and personal wealth creation. Over the course of his extensive career, Jack pioneered in adapting IT and security technologies for enhancing guard service growth opportunities. His management experience also focused on organization and process management utilizing analytics and pricing models to leverage higher value contract services for the operational and financial performance of guard businesses. Through Whitehaven Advisors, Jack has now created the platform for security owners and operators to gain access to these strategies and solutions through an expanded resource network together with other industry leaders and subject matter experts.
Prior to founding Whitehaven Advisors in 2017, Jack was COO and subsequently CFO of T&M Protection Resources, LLC. He began his career with Burns International Security where he rose to the Office of the President prior to its sale to Borg-Warner in 1982. Subsequently he has held leadership positions with other distinguished regional and national security organizations. Jack's corporate experience spans a broad spectrum of functional disciplines including organizational, operational, informational and financial management, with special focus on debt and equity financing, acquisitions, mergers and divestitures. He has been active in the investigative and security industry as a member of the American Society for Industrial Security (ASIS) and the Associated Licensed Detectives of New York State, Inc. (ALDONYS) where he served on the Board and was President from 1993-1994.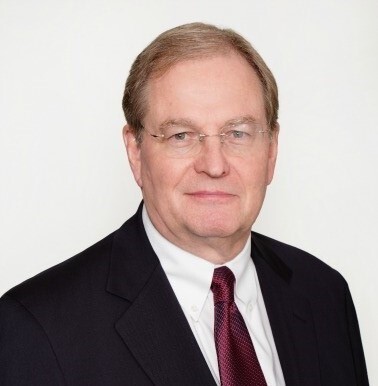 TOWNSEND LATHROP
Advisor – Financial Services
Townsend Lathrop brings extensive financial and capital sourcing experience to Whitehaven with an over 40-year multi-disciplined background in law, commercial, investment and merchant banking. He has provided financial and management advice to management teams seeking to start up or restructure businesses in various industries including protective services, mortgage lending services, agribusiness financing, logistics services and real estate. Mr. Lathrop has also formed and managed regulatory compliance and operations of four private investment funds. During ten years at the Citibank Private Bank, he served as a Relationship Manager for high-net-worth clients and specialized in assisting owners of appreciated assets, including entire businesses, to sell them in tax efficient transactions. Mr. Lathrop was also the Financial and Legal Advisor for a retired President of Citigroup and served as the Legislative Assistant for a United States Congressman. He received a Bachelor of Arts Degree from the University of Pennsylvania in 1971, a Doctor of Jurisprudence from Fordham University School of law in 1977 and was admitted to practice law in New York in 1977 and Florida and the District of Columbia in 1978.